Drugs Anyone?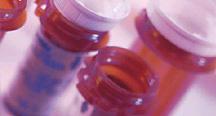 Marketing, as a profession, is the art of convincing people that they need things they don't need. A good marketer and advertiser knows how to hit the right emotional buttons to sell everything from cars to make up to weight loss products. Fear -- injected in the right doses -- is the magic trick that gets 'em everytime (just ask Republicans).
The pharmaceutical industry, if judged by sales and profits, has some of the best marketers money can buy. After a commercial I saw the other night, I am now convinced more than ever that the pharmaceutical companies are making up diseases in order to scare the public into popping more pills.
Perhaps I am not the most informed person on the planet, but I had never heard of Restless Legs Syndrome (RLS) until a commercial about the pill that treats it rudely interrupted my enjoyment of Godfather II. So I looked it up. Apparently, RLS sufferers
often experience an irresistible urge to move the legs
.
"Symptoms usually begin during attempts to sleep or relax and interfere with rest. The discomfort sometimes also appears when you are restricted from movement for long periods, such as a car or airplane trip."
This is not just silly to anyone with an ounce of common sense, but it makes me wonder what purpose this is meant to serve. I understand the need for real drugs to cure real diseases. But inventing "disorders" that are nothing more than the side effects of the common ailment called "life" does nothing but make us a society of drug addicts. Instead of exercising and eating better, fat, lazy America just pops a pill to combat high blood pressure or to lose weight. Consumers waste billions of dollars each year on pills they think will make them perfect and ignore the rushed, muffled voice at the end of any commercial that describes the horrible things that may happen to you if you take the pill. You simply replace one ailment with another.
For example, the literature says two types of medications are usually used to treat RLS. Dopamine precursors and agonists. Dopamine precursors are medications that the brain converts to
dopamine
, a chemical (neurotransmitter) involved in controlling movement.
Side effects that may occur with levodopa, a dopamine precursor, include sudden, jerky, uncontrollable movements (dyskinesias), loss of appetite, nausea and vomiting with or without stomach pain, dry mouth, drooling and difficulty swallowing, headache, dizziness, or fainting, numbness, weakness, and grinding of teeth, insomnia, agitation, anxiety, malaise, fatigue, and euphoria.
Dopamine agonists directly stimulate nerves in the brain that are not naturally being stimulated by dopamine. The most common side effects of dopamine agonists are nausea, constipation, fatigue and fluid retention.
Tough call. Move my legs or nausea, constipation, vomiting, etc.?
Next time you watch a pharmaceutical commercial, think about which you would choose and why. The fact that Americans are choosing pills over affirmative changes to their lifestyles speaks volumes as to the state of our culture and the sad direction in which it is heading.